Insanity! Over 450 sauna enthusiasts made the first Sauna Marathon Schaffhausen a great experience!
Yee-haw! We are still completely overwhelmed! What a great atmosphere you have conjured up in our beautiful city! Big thanks to every single participant and all our helpers. There's no one we'd rather sweat with than you! You dared to try something completely new with a lot of joy, passion and vigor, lived the sauna experience and celebrated the Schaffhausen Sauna Marathon with us! Some guests traveled from far and wide to take part in this special event! But our local sauna community also turned up in large numbers and supported us in our endeavor. Without all of you, this special sauna event would have been unthinkable! Thank you, you are the best!
We were particularly pleased with the positive feedback we received from all sides! With the Schaffhausen Sauna Marathon, sauna enthusiasts discovered a somewhat more remote corner of Switzerland for once. We are delighted that guests from near and far found their way to our beautiful town of Schaffhausen. We are also pleased that the event was held without any major incidents and that all participants were able to return home unharmed.
Thank you, thank you, thank you!
This event would not have been possible without the support of our numerous partners. Volunteers were provided, work was invested, drinks and snacks were sponsored, saunas and showers were made available, discounts were granted, prizes were provided for the award ceremony, special goodies were offered and much more. A big thank you for this!
The best pictures of the sauna marathon!
All pictures can be found on our Website and our Facebook profile.
After the sauna marathon is before the sauna marathon!
After this successful first Saunamarathon Schaffhausen, we are highly motivated to plan a second edition for next winter and look forward to seeing you all again. Of course, we will again come up with lots of creative ideas for you to make the event unforgettable. The organizing committee will be meeting again soon and we'll keep you up to date!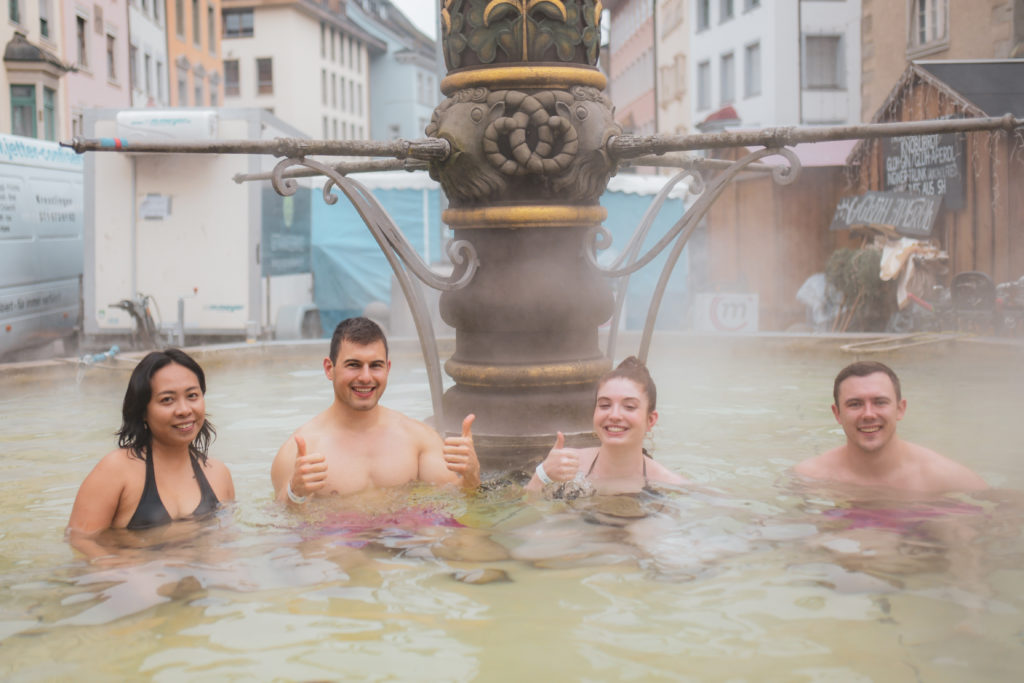 Lost and found office
Are you missing your sauna towel, glasses, underpants? We have collected all the items left behind and put them in the Rhysauna (https://rhysauna.ch+41 77 531 99 83 during opening hours) at Rheinuferstrasse 1a, where you are welcome to collect them.
We hope that until the next sauna marathon, we will perhaps meet somewhere, sometime in a sauna. 😊
Your organizing committee
Anita, Birgit, Chris, Daniel, Dave, Laura, Manuel, Michael, Reto, Thomas, Zeno